Six Things to Know About The Motorcycle Performance Parts of Wimmer Custom Cycle
When you are searching for a quality air cleaner that will make your bike burst with personality, the design has to be just as superb as its durability. Many online dealers will offer what appears to be a first-grade air cleaner for an affordable price, but fails to meet expectations when it arrives. If you're looking to give your ride the added horsepower and torque it needs to conquer the pavement, we've got it right here at Wimmer Custom Cycle.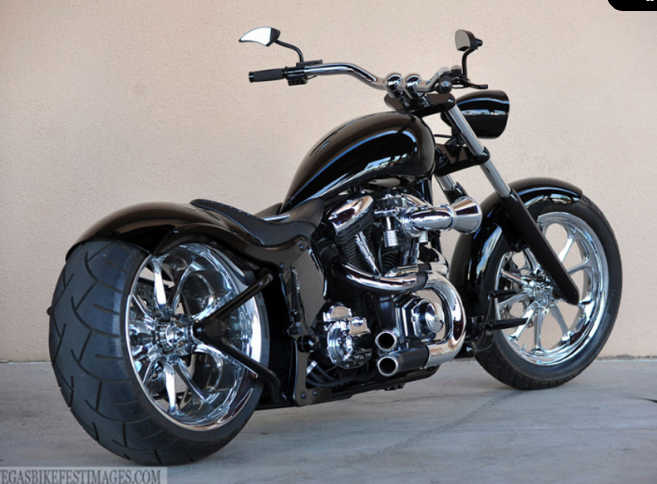 Riders from around the globe rely on us for top notch Indian and Harley custom motorcycle air cleaners because they know our product is the real deal. We know this because we design and manufacture every enhancement part we put out! Although we distribute our parts to other dealers for retail, we also sell our parts independently in our online store. Whether you're just discovering Wimmer Custom Cycle performance parts or have been a longtime fan, there are a few things about our products that may intrigue you. Here are six things to know about our quality motorcycle enhancement parts.
1. Wimmer Customer designers create each enhancement part specifically with the customer in mind, while ensuring that it provides years of reliability.
2. Riders have access to Indian and Harley air cleaner and air intake parts that are priced competitively when they choose us. Plus, they are subject to the Wimmer Custom Cycle exclusive lifetime warranty.
3. Our designers and staff don't just design, manufacture, and sell the performance parts - they also use them to build their own custom choppers, often showcasing them in competitions and shows!
4. You might be surprised to know that our company is second-generation family owned from a line of die-hard motorcycle lovers and entrepreneurs, who make all of the parts right here in the big, beautiful U.S.A.
5. Wimmer Custom Cycle motorcycle performance parts are often used again and again by our customers, as many like to move the parts from one bike to the next. This is because each part's design has the ability to be versatile.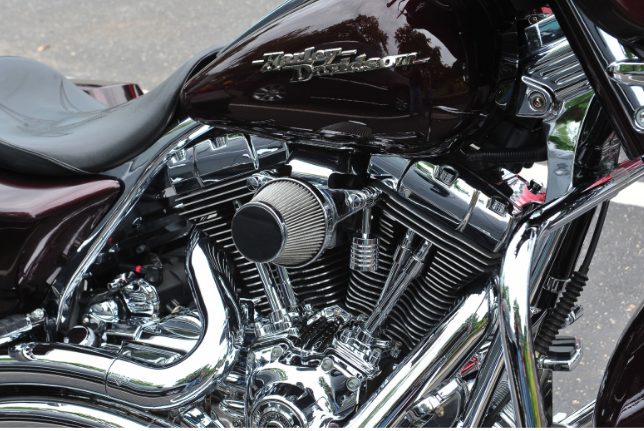 6. The owner of the company, Lee Wimmer, is certified as a master bike builder level ll by the International Master Bike Builders Association (IMBBA) and was inducted into the Hall of Fame in 2012 - an achievement that is, without a doubt, channeled into the making of every air cleaner, air intake, accessory, oil cooler, and other parts made by the brand.
Did you learn something interesting and new about our Harley-Davidson air cleaner parts? We hope you did! Our Harley Davidson air cleaner parts can be ordered directly through our online store and are conveniently shipped to any location in the U.S.
When it comes to quality performance and bike aesthetics, your ride is bound to be a winner with Wimmer - Now, let's get some boost in that throttle!
---
Customize Options for Your Harley-Davidson Air Intake
The lifestyle of a rider is one that is carefree, adventurous, and wild. The adrenaline rush that is born from the smell of rubber, the sound of an engine, and the feel of the handlebars is unlike any other. Some would say that there is a phenomenal connection between a rider and his or her bike. Perhaps that theory is true – especially with more and more riders opting to customize their bikes. With a look that is unique to the rider putting the boot to the pedal, a custom bike expresses more than just personality; it justifies the preference for undeniable power performance.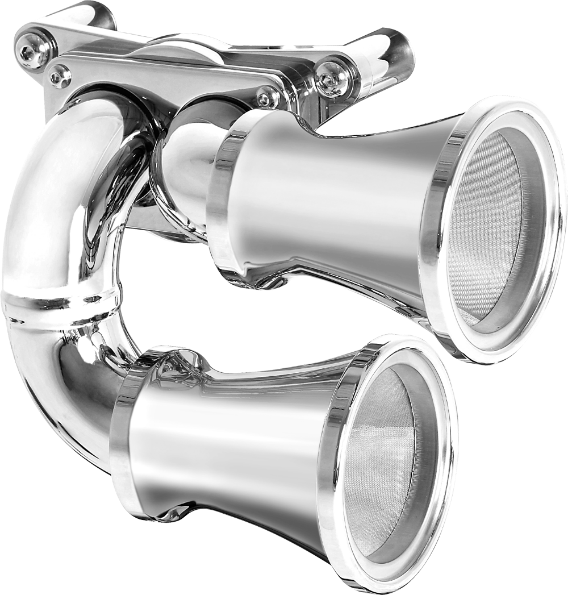 One of the most affordable and effective ways to customize a bike is by installing an air intake. Air intakes are ideal for the rider who wants to improve the bike's aesthetic appeal and boost the horsepower. They are also easy to install, which makes them a great do-it-yourself project for the rider working in his or her own garage. If you are new to the custom bike scene, you might be wondering what air intakes are and what they do.
Basically, motorcycle air intakes move the air filter outside of the engine area so that cooler air will be sucked in for combustion. When cooler air enters the combustion area of the engine, it gets more oxygen to generate more power. The part also allows the engine to receive uninterrupted airflow and protects the engine from debris.
We design, manufacture, and sell quality air intakes for Harley-Davidson and Indian models. Those looking to buy Harley intakes can purchase the part directly from our online shop. Our performance parts come with multiple options to create the custom look you desire. There are dozens of styles and looks available for every type of motorcycle.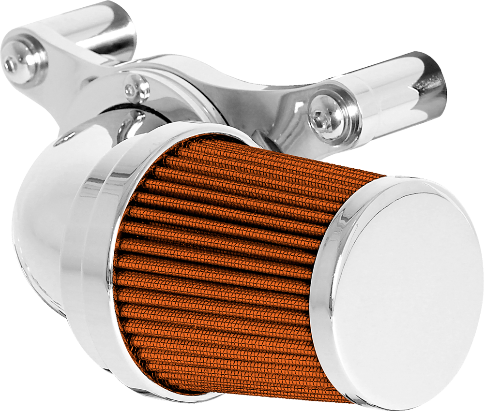 Riders can customize their air intake by:
- Picking the right style air cleaner for their model
- Selecting the finish, which is available in colors like chrome and black
- Choosing the head breathing option for the air intake
- Deciding on a filter color (if it applies)
- Applying air cleaner accessories such as rain socks and covers
- Picking an engine breather to eliminate unsightly hoses on the high displacement motor

Riders from all over the country come to us to buy our custom Harley air intake parts. Take a look at our online inventory to view the custom motorcycle air intakes we have available. Amp up your ride with a custom look that speaks your style!
---
Summer Tips for a Long Distance Motorcycle Trip
It's the summer season, and you know what that means. Road trips! Some motorists think of these trips as a type of cathartic experience. It's just you, your bike, and the open road. You can go wherever you want, whenever you want, and don't have to answer to anyone but yourself and your bike. You can also go with a group of other bikers, and all have the time of your lives. Whether you pick a destination or just decide to see where the road takes you, if you're going on a long-distance trip, just remember to be prepared!
Wimmer Custom Cycle can help you be prepared. We provide all types of products for motorcycles to keep your bike in tip-top shape and give it that custom look for the road. We offer custom Harley oil coolers and billet oil coolers to keep the engine cool. We also offer other items, such as air cleaners, engine breathers, engine covers, and more. Anyway, here are four tips for those of you taking a long-distance trip on your motorcycle this summer:
- Take some practice rides for longer periods - If you aren't used to taking long motorcycle trips, it could be difficult just to jump into one. Make sure you take some practice rides beforehand. Try building up by starting at whatever you're comfortable with. You could try starting at 2 or 3 hours, then keep increasing the length of the trips to get a better feel of a long distance trip.
- A windshield is your best friend - Windshields may not be necessary for short trips on city and suburb streets, but if you're taking a long trip and riding on the highway, you'll definitely want to invest in one. You may be dealing with wind, rain, and bugs on the open road, which will get tiring after a while, unless you have a windshield to keep you better protected.
- Prepare for all kinds of weather - On a summer motorcycle road trip, you're going to end up hot, cold, or wet (most likely all three) at some point. Just make sure you're checking the weather, using the right clothes and gear, and feeling ready for some discomfort. Also, remember to seek shelter if a thunderstorm is approaching.
- Remember to take breaks - No matter how seasoned you are, riding a motorcycle for a long period of time is tiring. Take breaks occasionally (food and restrooms) to stay happy and alert. Your body will thank you.

Those are four tips to make sure you have a great long distance motorcycle trip this summer. To learn more about customizing your bike to improve its performance, contact Wimmer Custom Cycle at 866-252-3794.
---
Two Ways to Enhance the Performance of Your Harley-Davidson Motorcycle for Less
When you embark on the mission to personalize your Harley-Davidson bike, the focus is usually in two areas: aesthetics and performance. While some riders may target one more over the other, the goal is to create a custom bike that stands out from the rest. There's no better feeling than mounting a custom Harley-Davidson that is truly one-of-a-kind, and even more so when it is gliding the pavement. But, enhancing your motorcycle means finding the right parts that meet expectations in terms of quality - that won't put a hole in the pocket of your black leather jacket.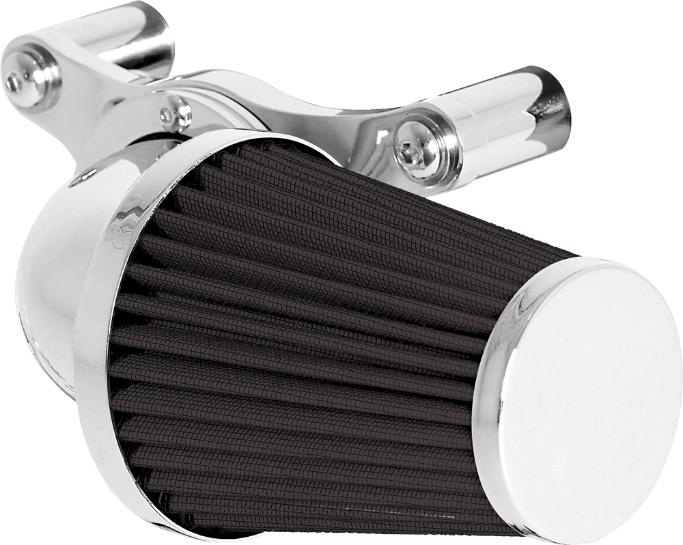 In other words, you don't have to spend a fortune to unleash the power of your bike. You can cut out the cost of labor by installing the parts yourself. It not only saves you money, but also gives you credit for creating your own custom bike. At Wimmer Custom Cycle, we specialize in manufacturing and selling Harley-Davidson performance parts that are super easy to install. Our performance parts are ideal for Do-it-yourselfers. Here's three inexpensive ways to improve the performance of your bike.

Change the Air Cleaner
A custom air cleaner enhances the air flow to improve filtration for maximum flow. Your ride will become smoother and maintain its comfort. The Harley-Davidson air cleaner parts are also designed to protect the engine while providing an aesthetically pleasing look.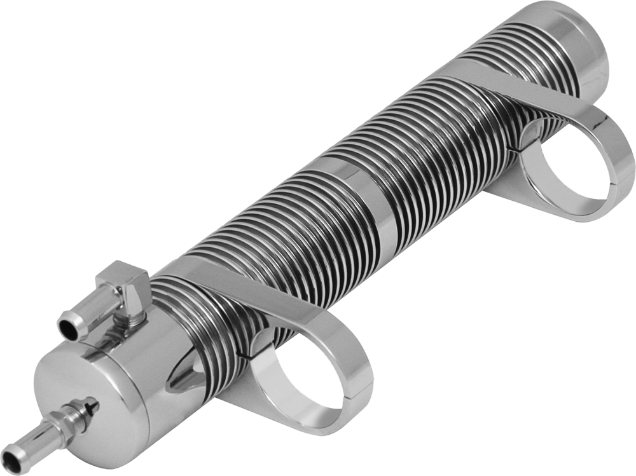 Connect an Oil Cooler
Imagine what your engine can do if it wasn't compelled to so much heat. Most certainly, it would provide enhanced performance. That's the objective in mind with the application of a billet oil cooler, since it cools down the oil during running time to remove excess heat from the engine. The part cools the oil by providing a greater flow rate through the pump and additional oil capacity. However, if your motorcycle doesn't have a high-performance engine, you'll have to upgrade the engine first. Oil coolers are designed specifically for high-performance motorcycle engines.   


These are just a few affordable upgrades that can give your bike a makeover and unleash hidden horsepower. To view more custom motorcycle performance parts to buy, like our Harley intake selection, shop our online store today!
---
How to Maintain a Clean and Healthy Motorcycle Air Cleaner
Imagine riding in the breeze, just you and your motorcycle, Nothing can stop the two of you. That is, except for a dirty air cleaner. If you're a smart motorcyclist, which I'm sure you are, you'll know that air cleaners need just as much cleaning as the next piece of filter that takes dirt, dust, and debris from the air around it and prevents it from building up in the motor. Motorcycle air cleaners that are maintained and kept in good condition help the engines last for much longer. Here is how to clean the air cleaner for your Harley-Davidson motorcycle and guarantee a healthy engine for the future:
- Get the correct cleaning materials - Even if you like to get down and dirty, protective clothing is recommended when cleaning an air cleaner. Dish detergent and a bucket are also necessary to maintain the air cleaner.
- Remove and clean the filter - Remove the dirty air filter from the motorcycle. Use a soft bristle brush to remove any loose or large particles from the outside. Then, dip it into the bucket filled with the soap and water. Swish the air filter around in the soapy water until the cleaner is free from dirt. Allow it to soak for 15 minutes.
- Rinse the air cleaner and dry it - Once you have washed the air cleaner in the bucket, rinse and clean it from inside out at least three times to ensure that there is no more soap left on the cleaner. After that, let it sit out on a clean and dry surface to air dry. Do not use compressed air to dry the filter.
- Put the air cleaner back into place - Carefully put the air cleaner back into position on the air entry of your motorcycle engine.
Clean and healthy air cleaners means clean and healthy engines and, in turn, that means clean and healthy motorcyclists. Now that your air cleaner is clean, nothing can stop you and your bike. Feel free to ride in the breeze as you please. To learn more about air cleaners and air intakes for Harley-Davidson motorcycles, contact 866-252-3794.
---
What You Should Know About Learning to Ride a Motorcycle
Before you can even build a motorcycle, you've got to know how to ride one. Riding is pretty easy once you get the hang of it, just like the installation process of our custom performance parts. Even a first-time rider can customize their Indian or Harley-Davidson with an air cleaner and our other quality bike enhancements. Just because you may be a newbie to the scene, doesn't mean you can't personalize your bike and express your style!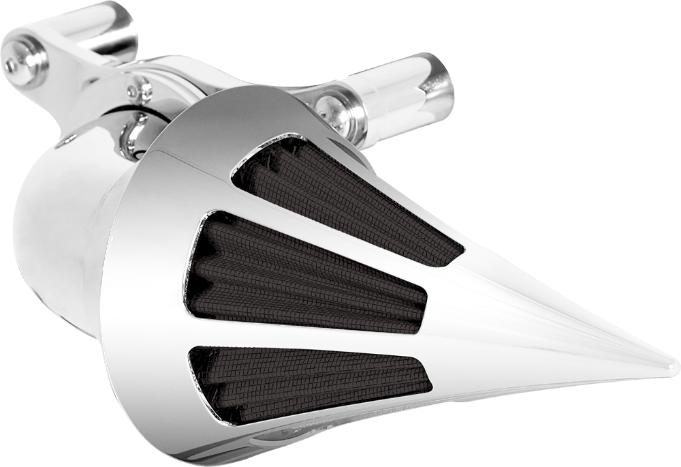 Our performance parts are easy to install and can be implemented in the comfort of your garage or shop. However, perfecting your riding skill is essential, especially since the parts we offer enhance the performance of the motorcycle by increasing air flow and gaining torque. Here are some first-time riding tips to keep in mind.
Load Up on the Proper Riding Apparel and Gear
Before you go out on the bike, you need to make sure you are wearing the appropriate motorcycle apparel. You bike isn't the only thing that may get damaged when you fall; Injury is possible. Prevent harm to your body by wearing a helmet, gloves, riding boots, pants, and jacket. No denim!
Ride with Others to Gain Experience
It can be refreshing to ride by yourself, but joining a group of motorcyclists can help you gain more insight to the craft. Other riders can provide you with advice and help you improve your riding skills. Plus, motorcycling is often considered a social activity. And of course, you can show off your customized bike, which is like eye candy for other riders.
Practice As Much as You Can
The more you practice, the better your riding abilities will be. Take your time, learn from your mistakes and perfect the knack. Always ride with patience and cautiousness.
Be Aware of Surroundings and Look Where You are Going
Always ride with caution; that is a motorcycle rule that should never fade out, even if you become a riding pro. Vehicle drivers cannot always see motorcycles clearly, so riders should always anticipate rather than be surprised. Constantly be on the lookout so you can be prepared for anything.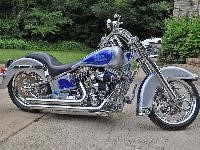 These first-time motorcycle riding tips will help you sharpen your skills, be safe and own the asphalt. The more your ride, the more the bond to your bike grows. If you have a strong passion for motorcycles and riding, one of the best ways to convey it is by enhancing the aesthetics of your bike. Make it your own with our custom motorcycle air cleaners, engine covers, oil coolers, air intakes, and accessories.
We supply performance motorcycle parts for both Indian and Harley-Davidson models. Check out our website to view our vast inventory of professional-grade motorcycle performance parts, which can be ordered directly throughout our online checkout system.
---
3 Safety Tips to Keep in Mind When Riding a Motorcycle in the Spring
If you ride a motorcycle, it is likely that you look at it as being more than just a bike. In fact, whether you are a new or seasoned rider, you may see at is the ultimate escape once the temperature rises, and the winter season comes to an end.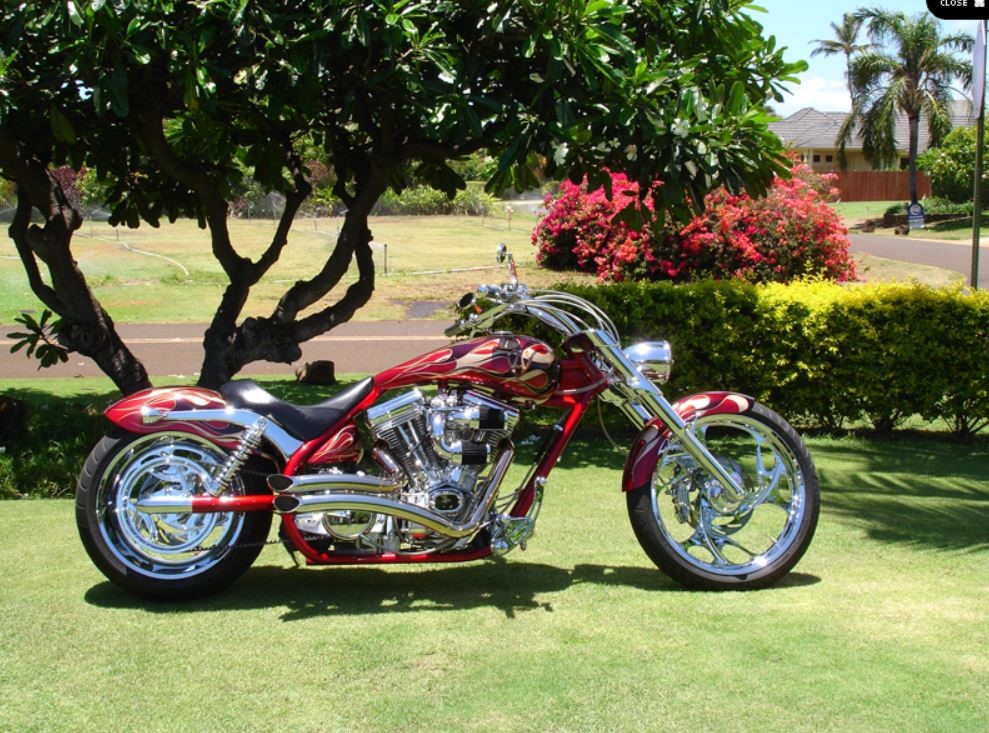 However, after you take your bike out of the garage and review it to guarantee that is still in pristine condition, you should remind yourself that it is important to ride safely. Inevitably, even though the spring season usually provides for great riding conditions, the weather can be unpredictable.
If you are a new or seasoned rider, here are three safety tips to keep in mind when you finally hit the road:
1. Even though it's warmer, patches of ice and snow could still be around
While the spring season certainly means warmer temperatures are on the way, there still could be patches of ice and snow on roads. Therefore, it is necessary that you keep your eyes peeled on the road for black ice and leftover snow. Lastly, being that the snow and ice are melting, you should also be on the lookout for any new potholes or cracks that may have formed due to the constant thawing and freezing of water trapped in the asphalt.
2. Keep the unpredictably of spring weather in mind at all times.
As we mentioned already, spring weather—although inviting—can be unpredictable, and you need to be aware of slick and wet roads. So, even if the sun is shining, keep in mind that it could have just rained. If you didn't know, roads are usually the slickest after it rains for a shorter period because oil and dirt rise to the surface. And, because it rains for a shorter time, the oil and dirt do not have the chance to wash away.
3. Ride freely, but remember to be defensive when alongside other vehicles.
If you truly desire to have a safe ride, it is vital that you ride defensively. If you are riding alongside other vehicles, it is crucial that you keep your headlights on at all times, remain visible, use your horn to alert drivers of your presence if necessary, and follow traffic rules.
In the end, even though the urge might be strong to weave in and out of traffic to pass certain vehicles, you should still obey traffic laws.
As motorcycle lovers and drivers ourselves, we know how important it is to drive safely and carefully, and hope that our customers do so as well.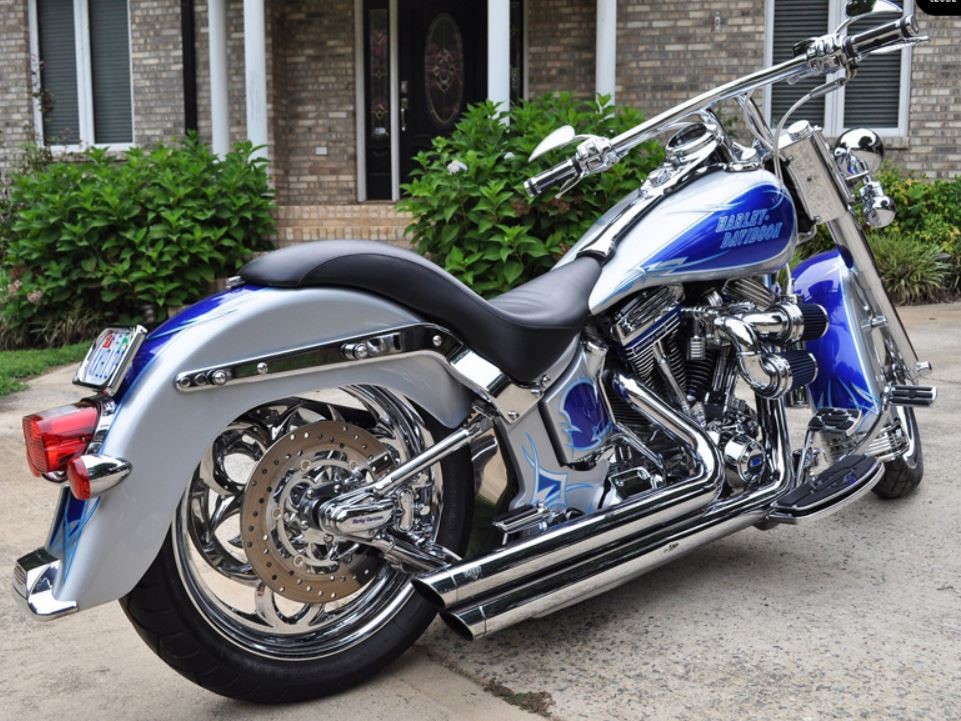 To learn more about us, and how our custom Harley-Davidson air intakes and other products can help to improve the performance of your motorcycle this spring, please browse our website, or give us a call.